Christmas at Halloween
by
Happy Halloween! I'm not really doing much for the holiday because I'm leaving on a trip in a couple of days and I have so much to do. I do have some candy and some little toys I can give out, but as it's supposed to be cold and rainy during Trick-or-Treat time, my porch light is burned out and I haven't gotten around to replacing it, and I never get trick-or-treaters because you can't see my front door from the street, I suspect the candy will be all mine.
I'm actually already thinking ahead to another holiday, since a week from today, my first Christmas-set romantic comedy novella will be released. I know it seems early, since I refuse to do Christmas stuff before Thanksgiving, but hey, Hallmark has already started their non-stop Christmas programming. I figure by releasing after Halloween, that gives people time to become aware of this book in time to read it during the season. It's an e-book only (but you can find apps to let you read all the major e-book formats on your computer) because it's really too short for a print book.
Long-time blog followers may remember when I tried to write a script for a holiday movie a couple of years ago. I think it was a pretty good script, but I wasn't sure I wanted to go through everything it would take to find a screenplay agent and sell it, and I wasn't sure I wanted to do more of them. Since I loved the story so much, I rewrote it in prose form, and now it's a holiday novella. If you like the Hallmark Christmas movies — or, really, more the Lifetime, ION, or what used to be the Family Channel movies, since it's got more magic than you tend to get with Hallmark — then you might like this. It's short enough to read in one or two sittings, so it's perfect for that busy time of year when you have just a moment to yourself to curl up with a cup of hot cocoa, turn on the Christmas lights, put on some seasonal music, and relax with a fun book.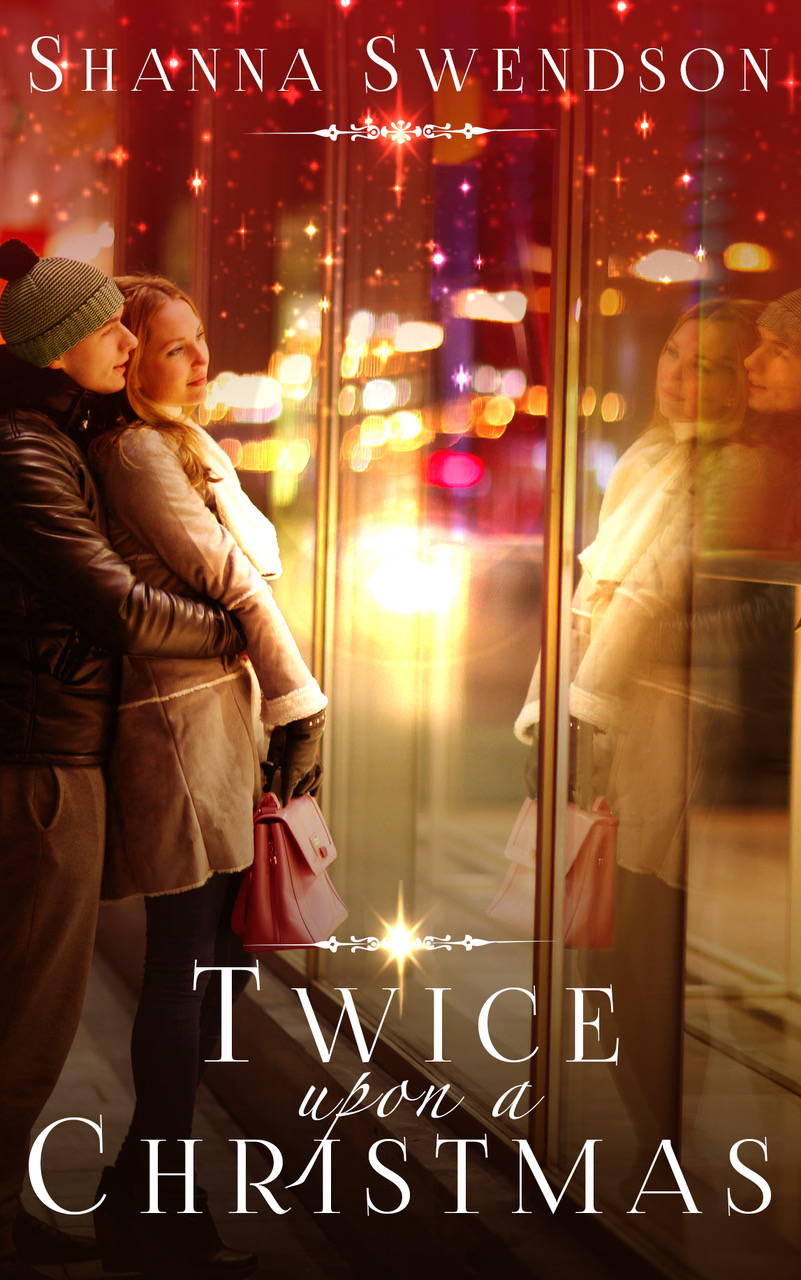 The story is kind of a holiday spin on the Sliding Doors concept of exploring two possible life paths, only in this case, the heroine is aware that she's experiencing both possibilities, so she can take what she learns in one life and use it in the other. Eventually, though, living every day twice gets confusing and frustrating, especially when that means she's spending half her time away from someone she's come to care about. Twice Upon a Christmas is now available for pre-order. You can buy now and have it ready for when you're ready to get into the holiday spirit. You can get more info and links for buying it on the book's page.
And if this one turns out to be a success, maybe I'll write another one for next year. I already have an idea … And if I do more of these, I may put them together in a collection in print.